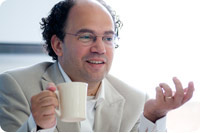 I am an Organizational Psychologist who started his professional career as Human Resources Trainee at ABN-AMRO Bank in The Netherlands. I held several Human Resources positions in the Netherlands, Monaco, Belgium and India. Lastly as vice-president Human Resources for West- and Southern- Europe.
In 2002 I started a research project, asking myself the question: what is the impact of bonuses on bankers? It was the beginning of the end of my career… In 2008 many banks across the globe, including my bank, collapsed or had to be saved with taxpayers money. My research showed me that the way that banks are managed leaded to excessive risk taking behavior. If I wanted to publish the results, I had to quit my job, which I did in 2010. In that same year I received my PhD from the VU University in Amsterdam.
Currently I work as a part-time professor in Human Resources Management and as a consultant and public speaker. Thanks to my international career I can advice and lecture in English, German, Spanish, French and Dutch.
Video of Kilian's TEDx talk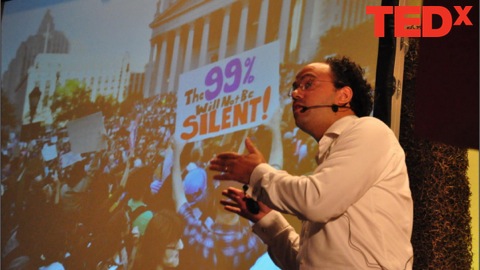 Consultancy on Organizational Health
Why are my clients complaining? Why are my competitors growing faster? Why are other organizations more innovative? Why are the results in some branches worse than others? Why are good people leaving the company? Why are… Managers often want to solve these challenges with bonuses… I have a different opinion.
I have developed a questionnaire to measure Organizational Health: making sure the organization is making profit, without taking excessive risks. By using staff as consultants I am able to help management to find areas for improvement for the organization an reduce risks.
Public speaking
Everything that could go wrong, went wrong in the banking industry. At least in the Western world. I have been a witness of this drama. I give lectures for all kinds of organizations on what went wrong in the sector, so others can learn from our mistakes. I already gave several workshops on this topic, especially for non-profit organization in Europe, the Americas and Asia.